Septic Tank Cleaning & Pumping in Traverse City, MI
Whether you need your holding tank cleaned or a septic tank pumping service in Traverse City, MI, Clark Pumper Service will cater to your every need. Our expert technicians provide fast, friendly and reliable septic services for your residential septic pumping and sanitary waste disposal needs.
Our septic cleaning service offerings include: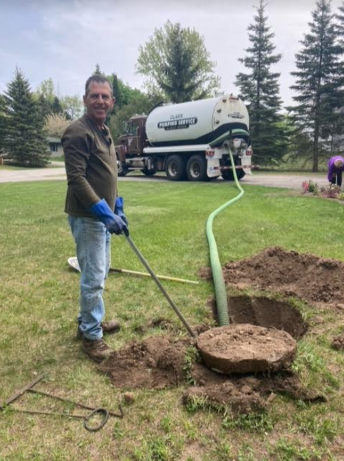 Septic tank cleaningWhen your septic tank is in need of a good cleaning, Clark Pumper Service is the best in town. Our professional and knowledgeable septic tank cleaning technicians will ensure that the scum and sludge in your tank never reaches the maximum levels and will keep your yard clean, dry and odorless.

Septic tank pumpingFor the ultimate septic tank pumping service in Traverse City, MI, you've come to the right place. Most tanks need to be pumped every one to three years in order to maintain and protect the system, but a lot of people forget about this simple maintenance task. Don't wait until it's too late!

Holding tank servicesHolding tanks need to be serviced on a regular basis. They are smaller than septic and can only hold a minimum amount of sewage. Clark Pumper Service offers fast, reliable and friendly holding tank cleaning services in Traverse City, MI that will keep your system running like new.

Dry well cleaningOver time, silt, lint, solids and scum can build up in your dry well and prevent the water from filtering at an adequate rate. Periodic dry well cleaning will keep it draining properly and odor-free with regular cleaning and pumping services by Clark Pumper Service. Our highly qualified technicians will rigorously clean or pump your well and have it back in pristine condition in no time.
For the best in septic cleaning, dry well, and holding tank cleaning service in Traverse City, MI, contact us at Clark Pumper Service at 231-947-5939 and find out why our customers choose us for all their residential septic services.